Exciting News!
We are HUGELY proud to announce that we have been awarded the winner of The Best Independent Travel Agent in West Yorkshire by LUX Magazine in their Tourism Awards.
************************************************************************
LUX Magazine Announces The Winners of the 2018 Tourism Awards.
For those living the lavish lifestyle, travelling to exotic and luxurious locations is a necessity. With more-and more companies offering the little extras to make their luxury services more comprehensive, the competition to be the best has surged.
The 2018 Tourism Awards has been designed to reward those succeeding within one of the world's most extravagant industries. Our awards showcase the best of the best for those who provide a unique, enjoyable, and luxury home away from home. Those firms that truly go above and beyond for their clients are who we award.
Commenting on the success of the awards, Jessie Wilson, Coordinator, said: "Luxury travel has started to outpace the rest of the travel industry, due to a hierarchy of luxury travel needs, ranging from 5-star quality and service standards to exclusive VIP privacy and security. As such, it is our pleasure to be able to showcase the very best of the best from across the industry, and wish them even greater achievements in the future."
To find out more about these prestigious awards, and the dedicated establishments that have been selected for them, please visit http://www.lux-review.com/ where you can view our winners supplement and full winners list.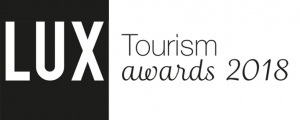 Exciting news!!