Greece….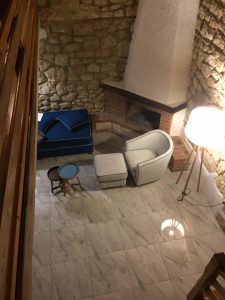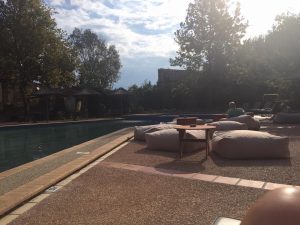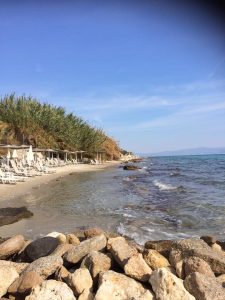 Jackie spent a week in Greece last week in an attempt to get some last minute sunshine, although they only had 4 nice days as it rained for 3 days! The weather in that area was very unsettled for a couple of weeks but that seems to have passed and the sunshine is back so you could still grab some warmth if you have any holiday time left….
She went to Halkidiki on the mainland and although she hasn't been there for over 20 years, she found it hasn't changed much at all!
It is still very 'Greek' and unspoilt with a rural feel. She stayed in the village of Afitos which is very pretty with plenty of bars & restaurants to choose from offering great food – especially seafood. It's quite a quiet resort, which is perfect if you want a week of rest & relaxation.
She went with Olympic Holidays and stayed at the Petrino Suites which were lovely. They offer standard rooms, 2 story superior suites and also suites with their own plunge pool. It was very good value for money indeed, especially as they offered half board for free at this time of year! The service, quality, cleanliness and overall atmosphere was great and she would definitely recommend it.