Hollie went to Dubai. Here's what she thought =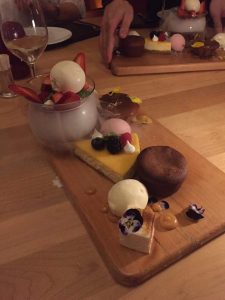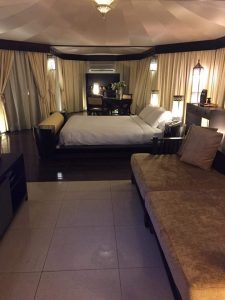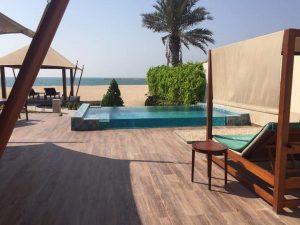 I have recently returned from a trip to Dubai with the operator ITC for 5 nights and was lucky enough to experience and stay in some beautiful hotels, wonderful food with true Arabian atmosphere.
Dubai is a metropolitan city with 85% of its residence being ex pats from other countries, giving it a welcome multi-cultural feel. It has glitz and glamour, skyscrapers, scenery, desert sand dunes, the Burj al Arab & Burj Khalefa along with the Dubai Mall for a true shopping experience!
The property highlights for me were the One & Only properties. The One & Only The Palm was stunning with a boutique and exclusive feel it is a little haven of tranquility and a fantastic mix of luxury and understated elegance. It's perfect for couples wanting to switch off & relax in their own little haven of luxury. I would highly recommend the Junior suite rooms with Private Pool at the Palm property – they were spacious, elegant and the private pool made it all the more special. Across the water is the hotels sister property The One & Only Royal Mirage. A boat connects the two properties for clients. The Royal Mirage is split into 3 different sections – the Palace, the Arabian Court & the adult only Residence & Spa. This property offers something for everyone but I personally loved the Arabian Court section – beautiful décor and ambiance and is great for couples and families alike so a good choice for all clients. I was lucky enough to stay in the Arabian Court section one night and would go back in heartbeat. The best meal of the week goes to the this hotel and the Asian fusion dinner at the outdoor pool restaurant Eauzone – simple yet sophisticated and I have already been raving about it to friends & family!
I also visited and stayed at the iconic Atlantis the Palm Hotel which is a different concept all together and I would describe it as more of a 'resort hotel' as there is so much to do there and it is so large that realistically you never have to leave the resort site. For families with children it would be a great hotel for a holiday giving you more than everything you could need and staying on site you get extra benefits like complimentary access to their fabulous waterpark where you can be a daredevil on slides, float around the lazy river, or pay the little extra to swim with the dolphins or have a sea lion experience. You will also have full access to the AMAZING aquarium which is just stunning and a great sight to see – it is guaranteed to bring the inner child out in anyone! The rooms here were spacious, nice décor and great size bathrooms with full amenities – it would have anything that a family would need and they wouldn't feel cramped even in a standard room. I would definitely recommend booking the club access rooms if the budget allows, as the extra benefits like the cocktails and canapes happy hour would be a saving but the biggest benefit would be able having the breakfast at the quieter and smaller club lounge as the main breakfast restaurants can be very busy and crowded during peak times – an exclusive club lounge breakfast is definitely the way to go!
For the last 2 nights of the trip I moved to the Arab emirate of Ras Al Khamia. 50 minutes to 1 hour 30 transfer from Dubai (depending on what vehicle size you are in as speed limits are different for vehicle types!). It is a less built up, smaller emirate than Dubai but is an alternative to the big city if you are wanting sunshine and relaxation. There are several good hotels (and a good golf course) that would serve different types of holiday well.
For the 2 nights we spent in Ras Al Khamia we stayed at The Banyan Tree Al Wadi property which is a mixture of luxury tented & purpose built private villas in the desert. It is what I would call a 'must do experience!'. Where else could you be swimming in your private pool and 3 baby Oryx (large antelope) come and graze for half an hour in front of you! The site was just amazing and I feel so lucky to have seen it. The hotel also offers a fantastic spa, and different experiences like horseback riding in the desert, falconry shows, owl shows & for something extra special they offer private desert dining experiences where you can sit in the desert at your own private table surrounded by the moon and stars – it would be a perfect romantic and memorable setting for any special occasion!
The flights both ways were with Emirates and were very good and efficient with good food and great on board entertainment with choice & variety to keep both young and old happy. Emirates fly 3 times daily from Manchester and also have a service from Newcastle daily so we are well served from the north of the UK.
Dubai is a perfect choice for sun, sea, sand & great gastronomy (not to mention glamour and shopping!) and being roughly only a 7 hour flight from the UK is a great choice for those wanting to escape the British weather and have a relaxing break. I can't wait to go back on my own holiday and experience it all again!
For any help or further recommendations please don't hesitate to contact myself at the office on 01937 845678 or feel free to email me at hollie@spa-travel.com.