Karen's holiday to Ibiza….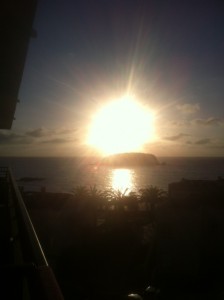 I have just returned from a family holiday to the magical island of Ibiza.
We stayed in the resort of Es Cana.
Es Cana is a small friendly resort with a good choice of bars and restaurants, a crescent-shaped sandy beach, a small harbour for fishing boats, and home to the famous weekly Hippy Market.
We spent many days relaxing on the sandy beach; we also visited the capital (Eivissa) Ibiza town with its many designer boutiques and stylish shops.
There is also the spectacular Dalt Vila (ancient grand walled 'upper town') with its cobbled alleyways and romantic restaurants to Ibiza Port where you will find some of the world's biggest super yachts moored for the summer.
I would definitely return to Ibiza for my family summer holiday.