Karen recently went on a Fred Olsen cruise –
" I recently had the pleasure of taking a mini cruise on the Fred Olsen Braemar across to France. We sailed from Dover visiting Le Havre, Le Mans then cruising down the river Scene to Rouen. Once I arrived at the Docks in Dover the embarkation was efficient and fast so I was stood on my balcony waving good bye to Dover in no time at all. I stayed in a Superior Balcony cabin which I found be very spacious with a good size balcony, I loved sitting on my balcony enjoying the spectacular scenery of the river scene.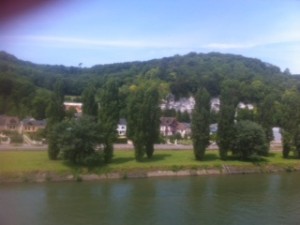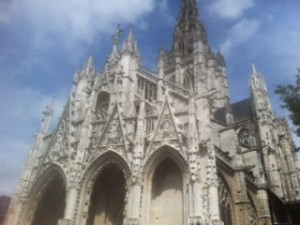 The Braemar is a smaller ship but still with excellent facilities on board including 5 bars,2 pools and a Gym, the food was also fantastic with a varied menu.
I had the fortune of visiting day one of the Le Mans 24 hours endurance race and what an experience it was!. The atmosphere was amazing and I would definitely recommend it even if you don't follow the sport.
The City of Rouen was full of History I could have easily spent a few more days wandering the cobbled streets looking at the amazing architecture I would definitely recommend it as a city break."