Miami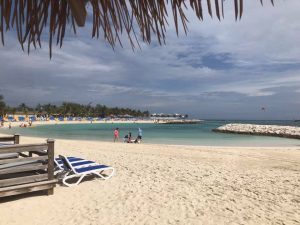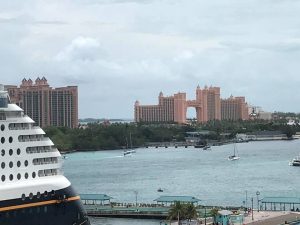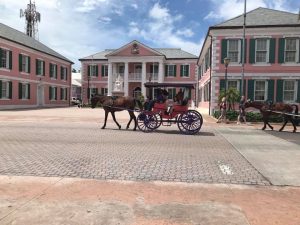 Jackie recently went to Miami to attend the Advantage Travel conference which was a great success and very inspiring. She thoroughly enjoyed it and said the speakers were fabulous and business sessions very useful. It's a great opportunity to meet people within the industry, learn from one another and meet some fabulous contacts. It was a very long way to go just for a conference which is why she decided to stay on for a week and enjoy a little holiday!
"Firstly, the flight was such good value – just £330 return including taxes with BA from Manchester to Heathrow and then a connecting flight with American Airlines direct to Miami.
The conference was at the Trump Doral Hotel but I wouldn't recommend staying there even though it was a really lovely hotel with an amazing golf course (apparently). I'd recommend staying at the beach rather than downtown, but that's an individual choice. The day after the conference we joined a Royal Caribbean Cruise Line cruise on Enchantment of the Seas which sailed from Miami Port for a 4 night trip to Bahamas & Key West. It's an older ship and one I wouldn't normally choose but it fit in with our dates so was perfect. We'd done all the check in process online beforehand (which we can do for you) so it was very quick and before we knew it we were on sun loungers up on deck. This didn't last long though as the heavens opened and that was it for the rest of the day – a theme we saw a lot of over the next week! Even though it was slightly unusual to have so much rain, it is the beginning of monsoon season so we couldn't complain. It was still very very warm in deed – day & night.
Royal Caribbean ships are perfect for multi-generational groups as they have so many activities that everyone would be entertained day & night. The 4 night cruises are lively affairs and everyone had great fun!
The following day we docked in Nassau and chose to spend the day wandering around the town. The ship was there for the full day and there were many excursions to choose from should you want them and they range in activity level and price and cover all interests.
Day 3 was a Cococay which is Royal Caribbean Cruises private island. We had been looking forward to this day and had booked a private luxury beach Cabana which lived up to expectations – sadly the weather didn't!
Day 4 was Key West in southern Florida which was really lovely. A very pretty place with lots of shopping and famous for Key Lime Pie – a must!
The following day we found the disembarkation just as swift as arrival on day 1 and after jumping in a taxi, we were at our hotel on South Beach by 10am! Our room wasn't quite ready so we went to the beach (as the sun was shining for once!) which was fabulous and exactly how you imagine Miami beach to be. After a few hours we headed back to our hotel and checked into our room. The Dorchester Hotel was in a great position and was slightly art deco in style with large rooms and a lively outdoor bar area which had Happy Hour each day. Miami is pretty expensive but this hotel was reasonable and we couldn't fault it. We decided to go on an afternoon trip to The Everglades which was great fun and driving there took around an hour (longer on the return as the traffic was heavy) but was worth it.
For the next two days we shopped and strolled and ate and took in the sights. There's no getting away from it, Miami is expensive but the food was very good & the people watching – even better! You certainly see some sights. All in all, we really enjoyed our week……I just wish I'd taken waterproofs!"