Hollie's Visit to Canada
As a first time visitor to Canada I must say I am now hooked! With a mix of stunning scenery from the tall mass of trees, expanses of lakes and the vast mountains of the Rockies there is so much to see and do to satisfy any type of traveller.
The new metropolitan feel of Vancouver is contrasted with 90 minutes away the lively ski and summer resort of Whistler where I had the exhilarating experience of zip trekking through Whistler mountain, and exploring both Blackcomb and Whistler via the new peak to peak gondola which for skiers will make getting to the runs that much more easier.
As a contrast 1 hour by float plane will take you to the beautiful harbour of Victoria on Vancouver Island which is a traditional colonial feel town which feels like the Canada you would imagine. From here you can visit the vast vineyards of Vancouver Island, take a road trip up to Tofino and its scenery and well renowned beach or visit the national historic site of the Butchart gardens which are the best gardens and flowers I have ever seen!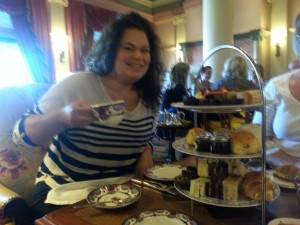 The highlights of my trip were zip trekking through the forests of Whistler mountain, having the privilege of being able to see both Orca Whales and Humpback whales on the coast of Vancouver Island and taking afternoon tea at the historic Fairmont Empress Hotel in Victoria.