Lucy in Morocco…
I was lucky enough to travel to Morocco in November with Anatolian Sky Holidays.
The itinerary included the Atlas Mountains, Marrakesh, Essouira & Agadir.  We began in the Atlas Mountains where we saw some amazing properties & experienced real Moroccan hospitality. We stayed at the Capaldi Hotel & it was definitely one of my favourites throughout the trip. The owners Ed & Tara were lovely & you can tell that they look after every client with the same hospitality they showed to us.
Superior Room at the Capaldi   & Pool area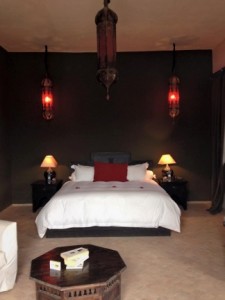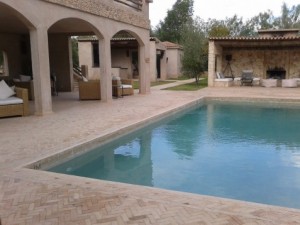 Another property I really loved in the mountains was the Kasbah Angour. What an amazing property this was & it can be easily combined with Marrakech as it's only half an hour drive from the city. The views are just amazing & on a clear day you can see for miles. The rooms are lovely, as are the staff. The little bar area is very cosy and intimate with a great fire. On the night we stayed here there was a duet playing music & dancing. It really is a wonderful place to stay.
We then moved on to Marrakech. I didn't really know what to expect but I absolutely loved it, my pre conceptions were not at all true and I found it to be one of the most interesting places I've ever been! The medina is fascinating and the souks are amazing. We did a half day city tour with a guide which I would definitely recommend.
 My favourite hotel in Marrakech has to be the Sultana which is close to the medina and is a lovely hotel. ( it did help that I got the best room!)
On the way to Essouira we stopped at an Argon factory which was brilliant to see how it was made. Argon is used for cooking & cosmetics.
We also saw something which you would not believe unless you were there…..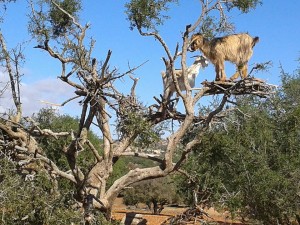 Goats in trees!
Essouira was also a nice place to visit. I think anyone that wants a holiday with culture and possibly a  combination of city, mountains & beach – Morocco is the perfect choice.