Clients have recently returned from their honeymoon –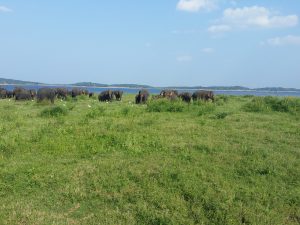 I just wanted to drop you a quick email to say thank you so much for all your help with our honeymoon!! We had the most amazing 2 weeks.
Sri Lanka was absolutely amazing, we saw so much of the country. The driver we had for the week (Darshana) was amazing and really made it a week for us to remember. I didn't realise it was possible to pack so much into just 1 week. The hotels were amazing and we were upgraded in pretty much every hotel we went to! Nothing was too much trouble.
I cannot recommend this country enough to people, it was truly amazing and so much to see whether it's culture you want or to see the animals. We did a bit of both, but I have to say that seeing over 100 elephants in Kandula National Park has to be my favourite. Although seeing a Blue Whale was also a huge highlight!!
The Maldives was also amazing. The resort was fantastic, so many different things to do and see. We were lucky enough to see dolphins on the sunset cruise we went on. We also saw a lot of black tip sharks (i'm a bit of a wuss so didn't go into the sea after this, but we didn't need to as a lot of the fish swam fairly close to shore so we were able to see quite a lot of different fish).
We will see you again to book our next adventure